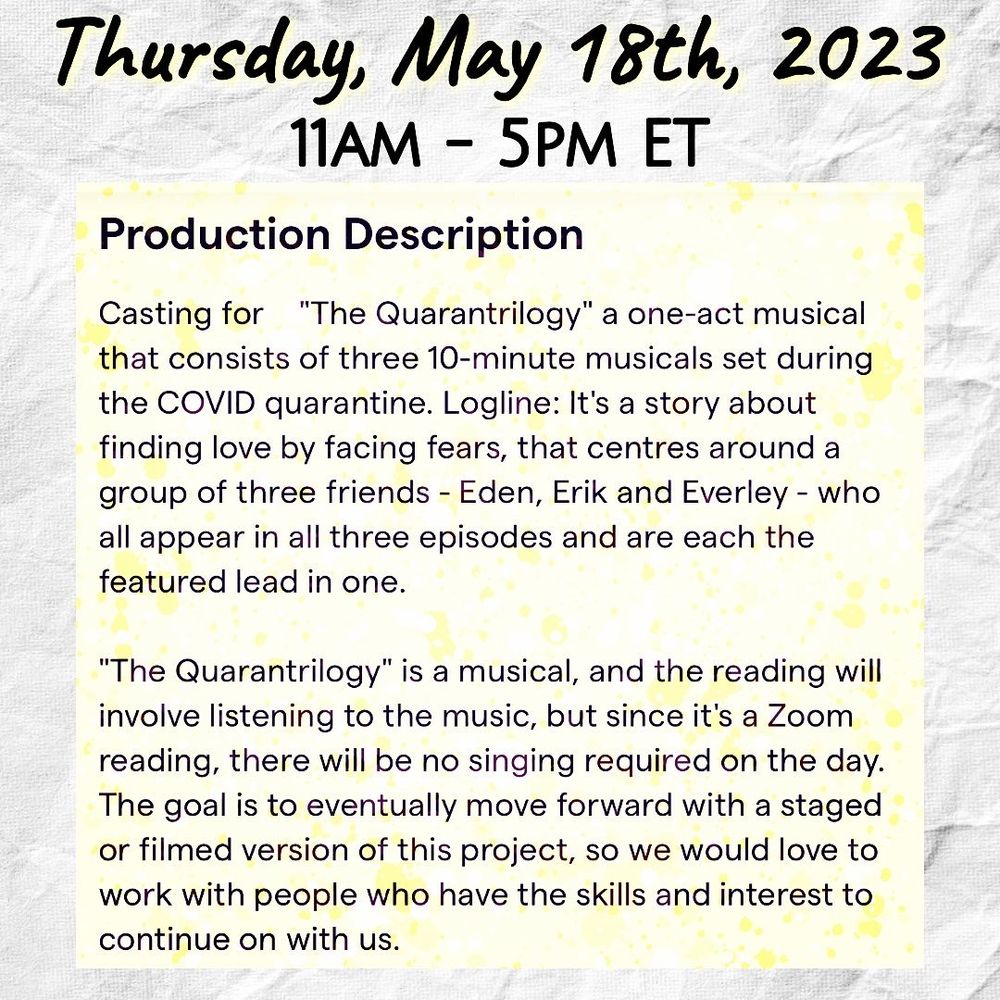 The Quarantrilogy
zoom it up - quarantine bae - work from home
This is a PAID reading/workshop. 
A fun way to meet some new people, be part of some new theatre work and make $80.
NOW CASTING: 
5 ACTORS and 1 READER
for
THURSDAY, MAY 18TH, 2023


11AM to 5PM ET
CHARACTERS
EDEN
(Black, 30s, Female)
A free spirit type, perpetually in pajamas.
Featured lead of Zoom It Up as a lovesick online workshop participant.
 
ERIK
(Black, 30s, Male)
 A quiet overthinker who puts real effort into appearing casual.
Featured lead of Quarantine Bae as an anxious boyfriend.
EVERLEY
(Black, 30s, Female)
A hard working overacheivier, always dressed for success.
Featured lead of Work From Home as a workaholic trying to find work/life balance.
THE GUY
(Any, 30s, Male)
Triple cast as the love interest role in each "episode"
JAMIN in Zoom It Up, BRYAN in Quarantine Bae and KEVIN in Work From Home
ENSEMBLE
(Any, Any, Any)
Multiple characters in each "episode"
 
THE READER
(Any, Any, Any)
Will help set the tone and keep things moving by reading the stage directions.